EWG FUTSAL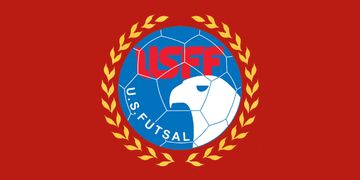 Futsal is played between two teams of five players each, one of whom is the goalkeeper. Unlimited substitutions are permitted. Unlike some other forms of indoor football, the game is played on a hard-court surface delimited by lines; walls or boards are not used. Futsal is also played with a smaller ball. The surface, ball and rules create an emphasis on improvisation, creativity, and technique as well as ball control and passing in small spaces.
Bill Sampaio, National Coaching Director and staff lead youth player development training sessions in FUTSAL for EWG teams during the winter with the option of additional sessions throughout the year. U.S. Futsal National Director provides a professional, multi-layered player development curriculum for a 6 week training program for all EWG Competitive Players, with Invitations to National /Regional Tournaments

REGISTER for RI Futsal League and RI Futsal Academy. The cost for RI Futsal League is additional to the Competitive and Academy fees.
Contact our COMPETITIVE DIRECTOR for more info.
Click the TRAINING CALENDAR for dates and times for Futsal training/matches.